Thank you!!
Your survey answers have been submitted successfully.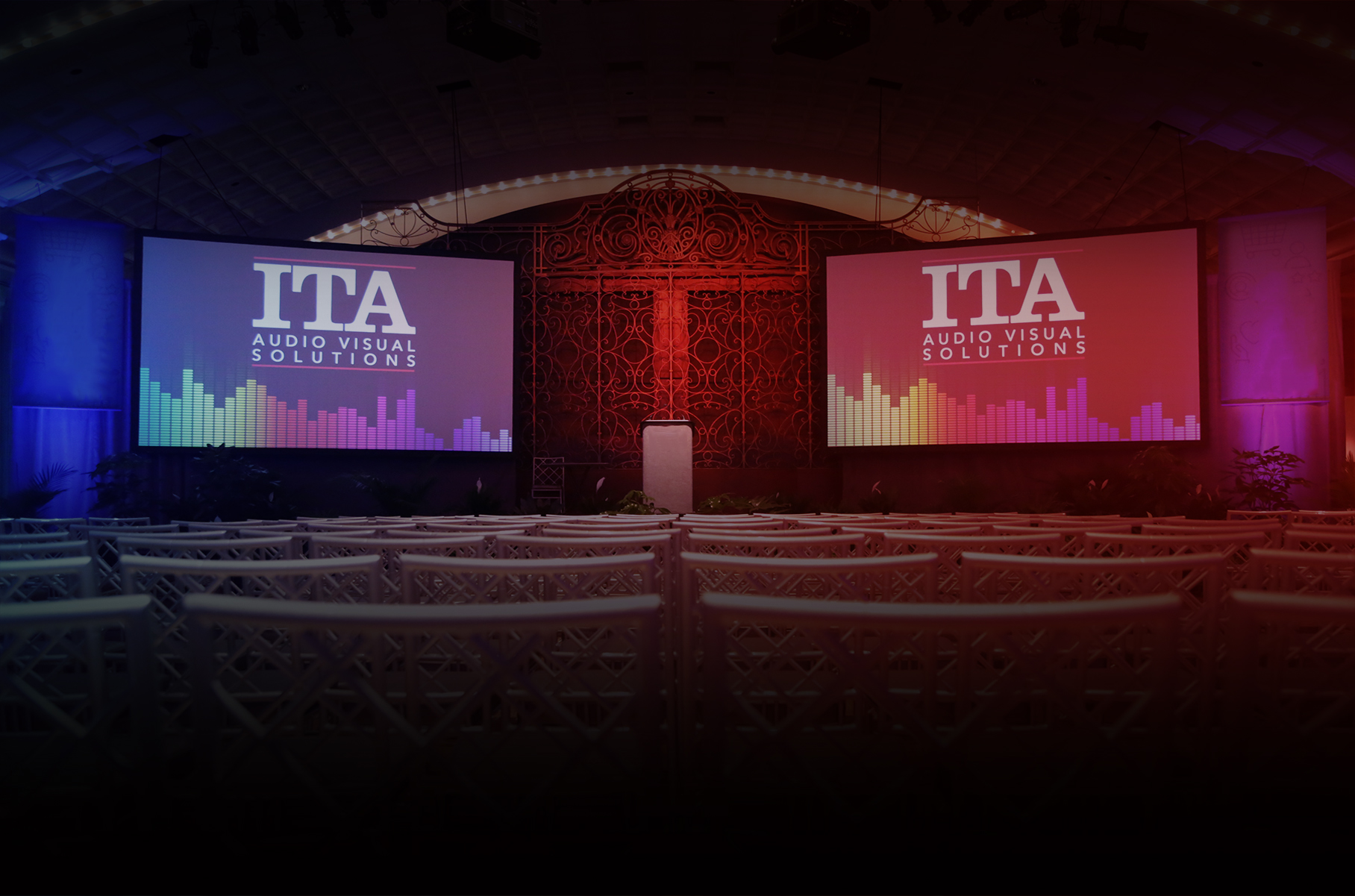 Trust ITA to be your complete audio visual services partner.
Elevate your meetings and special events with vivid imagery and crystal-clear sound made possible by ITA's state-of-the-art technology and best-in-class expertise.
Live Events
From small corporate meetings to large events and live shows, we'll put you in the spotlight.
Venues
We can seamlessly integrate into your venue to strengthen your guest services and increase your revenue stream.
Sales
View our latest technology, search our product catalog and contact our service center.
Design & Installation
Our D&I team can create a custom solution to fit your unique needs now and in the future
Ready to turn up the volume?
Discover how our team can create custom solutions that support your brand experience, immerse yourself in our vivid and colorful event designs, and learn how our products and services can amplify all your gatherings, whether they're once-in-a-lifetime or an essential part of the day-to-day routine.