26,942
Items in Inventory
1,329
Completed Installations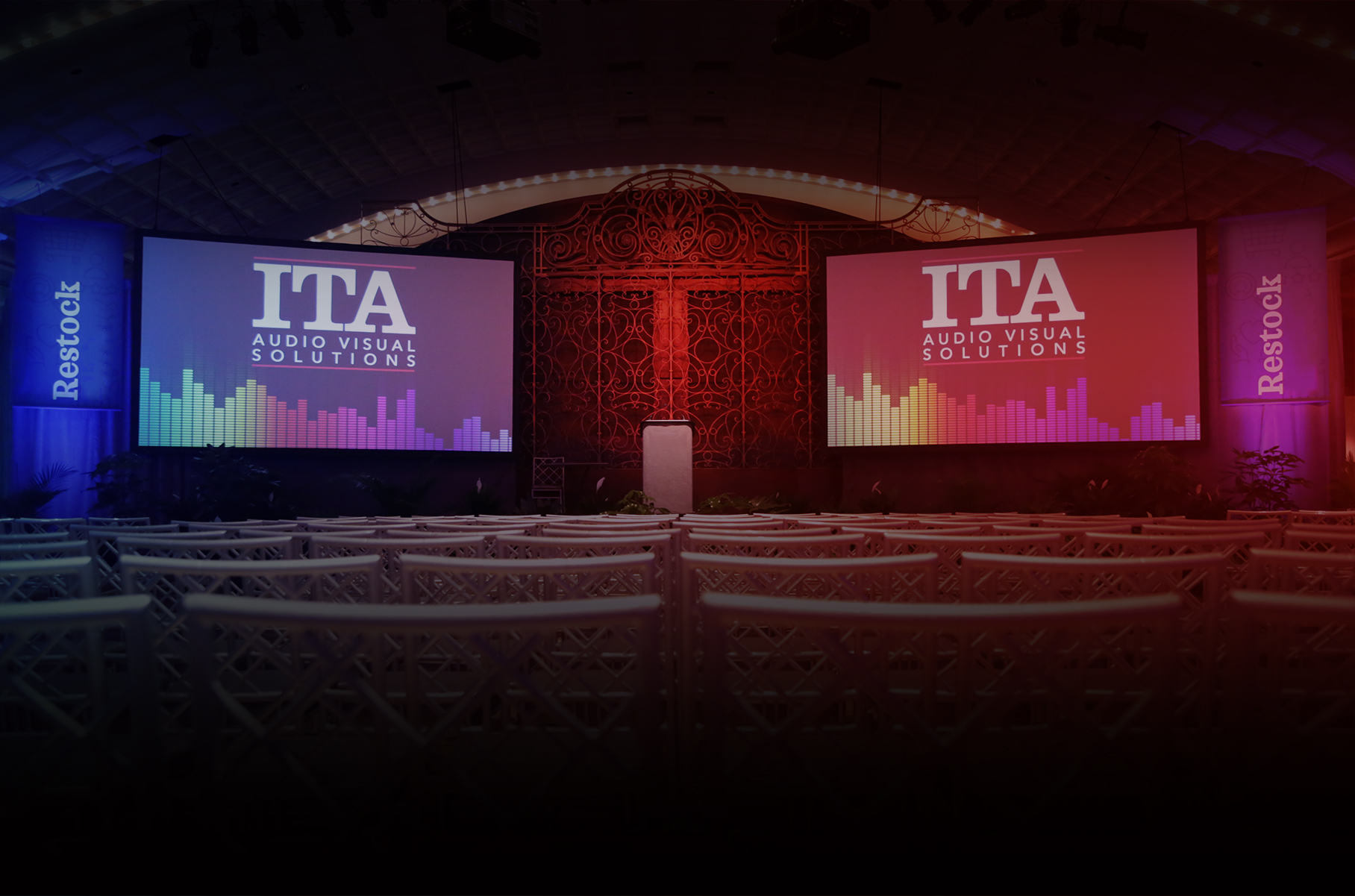 Elevate your meetings and special events with vivid imagery and crystal-clear sound made possible by ITA's state-of-the-art technology and best-in-class expertise.
OUR SERVICES
YOUR PARTNER IN EVENTS FOR OVER 40 YEARS
Production & Event Services
Whether your event is live, hybrid, virtual or you simply need some extra equipment ITA is set to help you amplify your message at the next event.
Hotel & Venue Partnerships
Find out how a partnership with ITA will make your hotel or venue STAND OUT with increased guest satisfaction while generating more AV revenue.
System Integration
Discover how ITA can transform your meeting, conference or event space with the latest installed Audio Visual technology designed to increase collaboration and ease user experience.
Creative Services
Inspire your audience and bring your ideas to life through comprehensive visual story telling with ITA. Discover how video production and scenic design will amplify your message.
COMPREHENSIVE AV SERVICES FOR YOUR UNIQUE NEEDS
Expertly crafted solutions that create unforgettable experiences and lasting impressions.

Customized Solutions
We offer a diverse range of services, from event production and creative services to hotel partnerships and system integration, tailored to meet your specific goals.

Commitment to Excellence
Our dedication to quality, innovation, and customer satisfaction drives our success, guaranteeing exceptional results for your projects and partnerships.

Expert Team
Our skilled and passionate professionals work tirelessly to ensure flawless execution and satisfaction at every level, making your events and installations seamless and stress-free.
Ready to elevate the experience?
Discover how our team can create custom solutions that support your brand experience, immerse yourself in our vivid and colorful event designs, and learn how our products and services can amplify all your gatherings, whether they're once-in-a-lifetime or an essential part of the day-to-day routine.