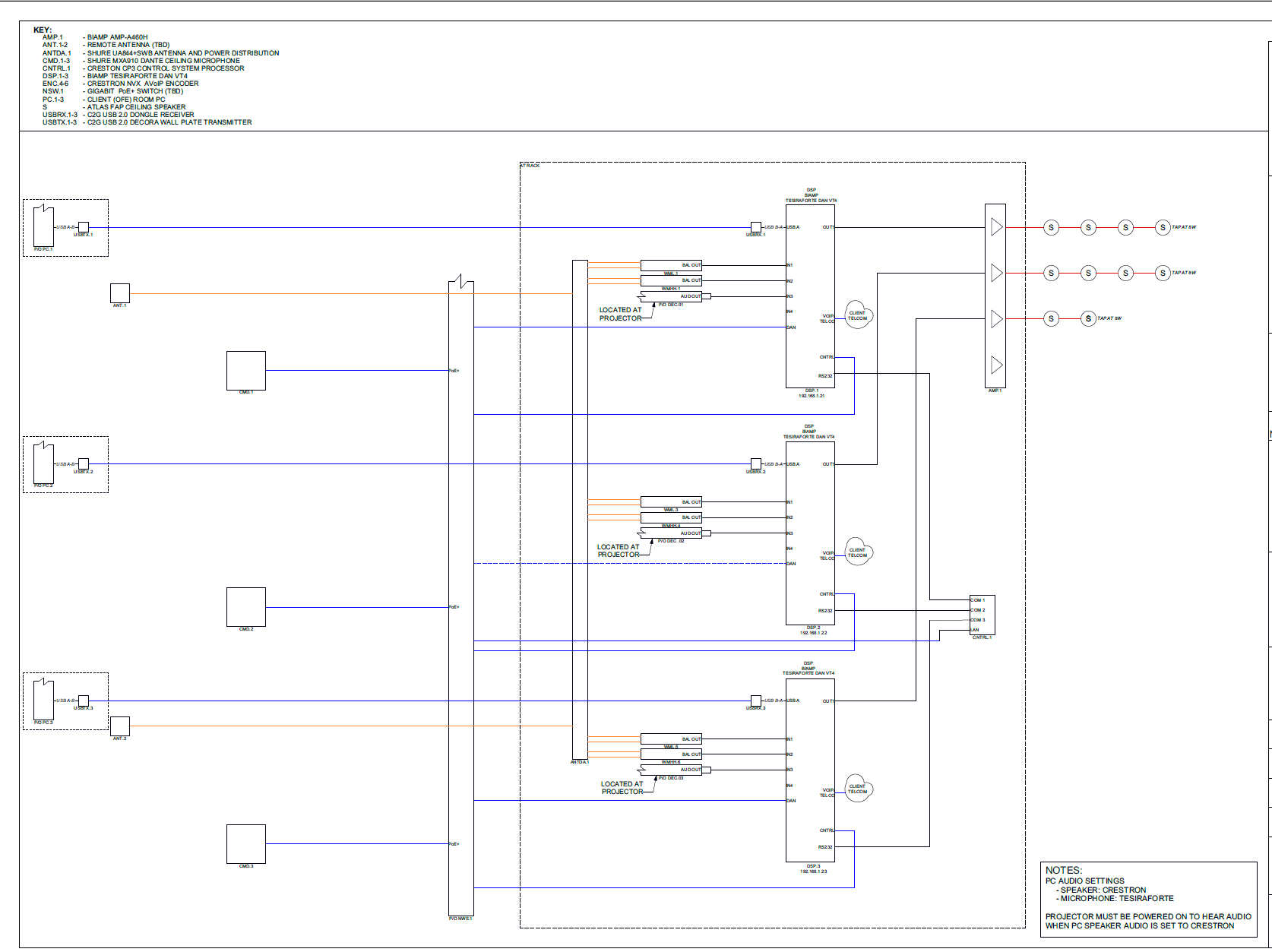 UNLEASH THE POWER OF CUSTOMIZED AV SOLUTIONS FOR EVERY SPACE
Transform your work environment with ITA's exceptional AV design and installation services. Our tailored audio-visual systems turn ordinary spaces into dynamic collaboration hubs. Experience the reliability and adaptability of ITA's AV solutions, providing lasting value for your business.
Designed with Precision
ITA focuses on creating audio-visual systems tailored to your unique requirements, whether it's a cutting-edge conference room or a state-of-the-art training facility. Our comprehensive needs analysis evaluates your goals, challenges, and current infrastructure to design future-proof solutions that exceed expectations.
OUR DESIGN PROCESS
DISCOVER HOW ITA CRAFTS EXCEPTIONAL AV SOLUTIONS
Comprehensive Consultation
Crafting Exceptional AV Experiences
We prioritize understanding your requirements, analyzing your space, and gathering essential information to create the perfect audio-visual solution. Our thorough consultation process and client-focused approach ensure tailored solutions that deliver unparalleled AV experiences.
Our consultation process begins with understanding your organization, objectives, target audience, and desired outcomes, creating AV solutions that meet your specific needs.
We evaluate your space, infrastructure, and existing AV equipment, identifying challenges and opportunities for optimizing the design and installation process.
Our team of experts designs a custom AV integration plan, selecting the most suitable equipment, technology, and layout to achieve your vision.
By choosing ITA Audio Visual Solutions, you can trust that our comprehensive consultation and customer-centric approach will result in an AV system integration that not only meets but surpasses your expectations. Experience the ITA difference and let us help you create captivating audio visual experiences that elevate your brand and engage your audience.
Detailed Design
Curating Tailored AV Technology for your Space
ITA's design team creates bespoke audio-visual solutions for various spaces, such as huddle rooms, conference rooms, meeting halls, houses of worship, and outdoor venues. Our client-focused approach guarantees seamless integration, excellent performance, and an engaging user experience.
We consider factors like size, layout, acoustics, and lighting to develop your tailor-made AV system, enhancing user experiences.
We utilize the latest audio-visual advancements, selecting state-of-the-art equipment and solutions that boost your space's functionality and aesthetics.
Our designs prioritize ease of use, enabling your team to operate and manage the AV system without extensive training or technical expertise.
ITA Audio Visual Solutions' detailed design process, combined with our customer-centric approach, results in exceptional AV systems that enhance a variety of spaces. By focusing on customization, cutting-edge technology, intuitive user experience, and aesthetic integration, we create unparalleled audio visual experiences that cater to your unique needs and goals. Partner with ITA and let us help you transform your space with innovative and engaging AV solutions.
Timeless Solutions
Adaptable and Innovative AV Systems
ITA's adaptable AV solutions meet your current needs and anticipate future demands. We integrate advanced technologies and stay informed on industry trends, delivering adaptable and scalable systems that provide lasting value.
ITA Audio Visual Solutions is committed to providing resilient AV systems that combine adaptability, innovation, and long-lasting value. By considering emerging technologies and designing scalable solutions, our design process offers a superior experience our customers, ensuring that their AV systems continue to meet their needs and exceed their expectations for years to come.
UNRIVALED SERVICE AND SUPPORT
Let ITA Audio Visual Solutions be your trusted partner for all your live event needs. Our dedication to delivering exceptional AV services, cutting-edge technology, and unparalleled customer support ensures your event runs smoothly and leaves a lasting impression on your audience. Contact us today to discuss your event requirements and discover how we can help you create an unforgettable experience.